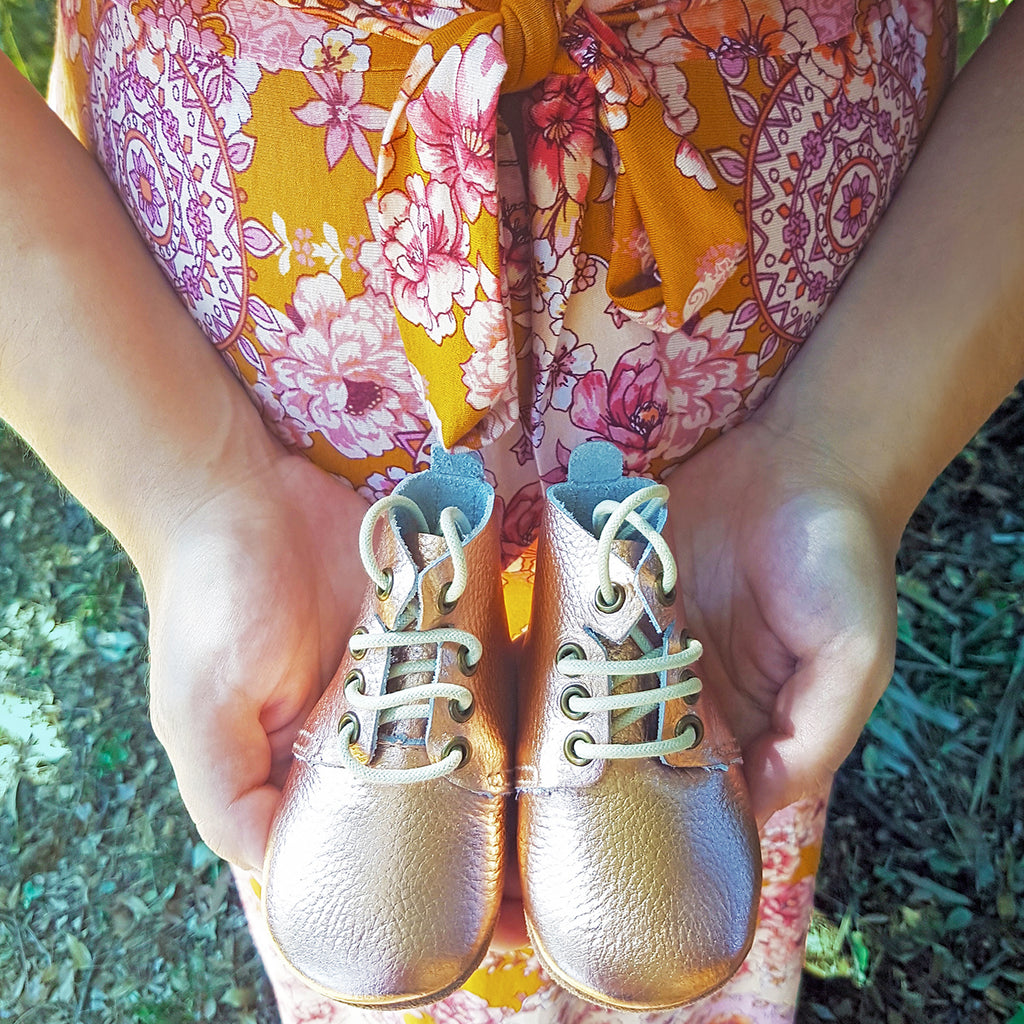 Yes. I know, it's already the end of February and this is my first blog post for the year. It has been a bit of a slow start work wise, but personally there's been lots going on around the Frankie's Girl studio. About a month ago, we announced something very special to our instagram followers... we are having our first child this May and are super duper excited!! It will mean a bit of a break from wedding and custom work however we are continuing to grow our product range organically by being a bit more organised throughout all our processes (well hoping to be anyway). 
In case you missed it here is the little tribute I wrote to our growing babe:
To the little feet that will be filling these shoes... the world might not always meet your expectations but I promise you that you will never go through life alone, you will be nurtured, protected, encouraged, be loved beyond measure, for you will be perfect just as you are. 2017 was a year of major business and personal events for us. After celebrating 10 years of marriage (yay we made it!!), we took a big leap of faith in May by travelling to New York to participate in our first trade show. This May we will be experiencing adventures of a different kind... there will be a new 'Frankie's Girl' in town who will change the course of life as we know it. We are truly blessed and excited to be welcoming our greatest creation to date, a baby girl.
To our tiny principessa, I would say I'm ready to fall in love again but that wouldn't be true, because I loved you from the first moment I heard your beating heart, before even meeting you. You have already taught me so much about patience and putting complete trust not only in the timing of the universe but also in my body as it alters to accommodate you, you have turned me into an emotional wreck, completely thrown out my work schedule, rendered me breathless and made me believe in hope. If good things take time, you were definitely worth the wait! Counting down the next few months until we can hold you in our arms, guide you and show you all the wonders that life has to offer. 
We will be keeping you updated with new work, new products and any other developments that will make an impact to our wonderful customers. As always, thank you for your support and following along. 2018 is definitely going to be a special one.
xoxo
Continue reading