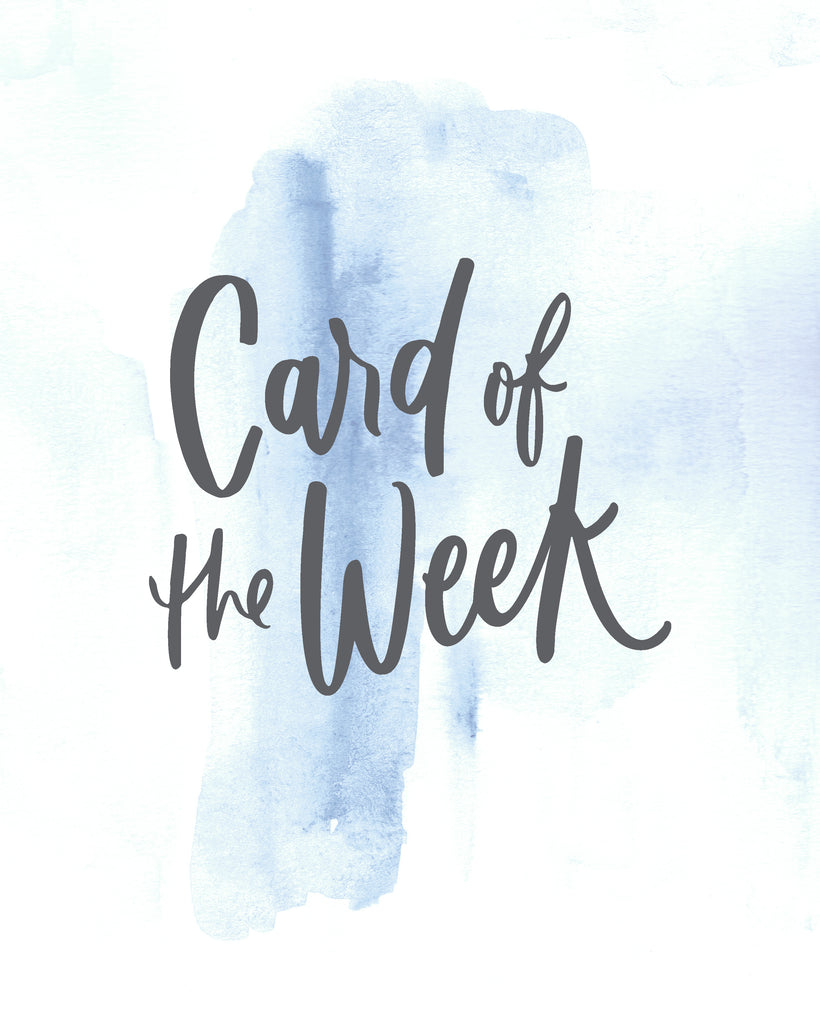 Today I am launching a new weekly offer called 'Card of the Week'. Each week this promo will run for seven days from 9am Monday morning to midnight Sunday (AEST) and will include one card from our greeting card collection at the special price of $5 AUD with FREE standard shipping Australia wide! (Valid for that specific card only).
Ordinarily, the cards range between $5.95 and $6.50 (AUD) plus postage so that's a pretty sweet deal right? No need to drive to a store to save you the shipping cost of purchasing a greeting card online, you can shop from the comfort of your sofa and have it delivered to your door. You can purchase one or multiples of the C.O.W and still get free domestic shipping.
For our lovely customers elsewhere in the world the price will still be $5 AUD however standard shipping rates will apply.
We will be picking a card which is relevant for that time of year and posting it on the website as well as on our social media outlets. Just search for 'Card of the Week' on frankiesgirl.com.au.
This week's card is 'Happy Father's Day' featuring hand lettered calligraphy on a brushstroke background, printed on premium uncoated off-white FSC certified stock and accompanied with a white envelope.
Father's Day in Australia is celebrated on the first Sunday of September - this year it's on September the 3rd. There's still a bit of time to get your card orders delivered before then with standard postage. But hop to it, card of the week will only last one week before the card returns to its usual price and a new card is chosen.
xoxo
Follow along on Instagram: frankiesgirldesigns to see the FG Card of the Week each Monday.
Continue reading